Whether you're young or seasoned, single or married, we're glad to have you at WWBC. Check out our ministries for adults, teens, and children.
On Wednesday nights during the school year, we get together for a discussion-oriented Bible Study. We also have men's and women's groups on Monday nights. Throughout the year we enjoy retreats, craft-making, board games, picnics, movie nights, and other fun events.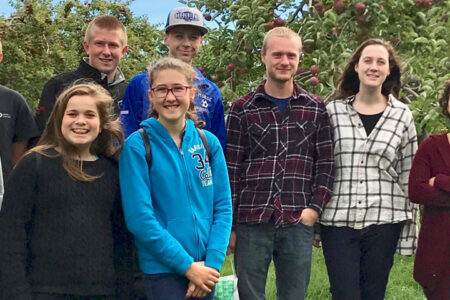 Our Youth Group (grades 7-12) meets on Sunday evenings at 5:30 for games, singing, Bible Study, and hanging out. It's a great environment for growing closer to God and each other. Throughout the year we enjoy all sorts of special events like paintball, hiking, retreats, and scavenger hunts. Check out our Facebook Page!
Our Children's Ministries provide safe, fun environments for kids from birth through 6th grade to get to know Jesus and make friends. While children are always welcome in our Worship Service, most families find that our Nursery (birth through age 2) and Toddler Group (ages 2-4) provide more age-appropriate opportunities for their children. Children from age 4 through 2nd grade usually join the adults in our Worship Service and then enjoy Children's Church before the sermon begins. Older children appreciate…